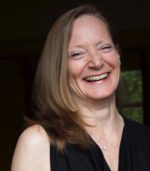 Hello, I am Martha Hamilton and I am here to teach, and practice together with you, a simple method for the connection we all crave.
The method is contained in my book Going Reptile: How Engaging Your Inner Lizard Leads to More Fulfilling Work and Personal Relationships and informed by all of the teachers in my life – people and experiences.
It comes from my belief that we all have the right to live in a world that feels safe and connected, and that much of what we've created in our world creates the opposite. And I believe that we can change that.
If you too believe that creating better connection is both possible and needed and are seeking a practical and powerful tool to bring this about in your relationships, family, neighborhood, workplace and world, I extend you a warm and enthusiastic invitation to join us!
Why Roots of Connection?
Why Now?
Study after study has shown that connection is often misunderstood and is one of the main indicators for success, for health and for happiness. When we develop a deeper capacity to connect – with ourselves and others, we have more capacity to communicate, to listen, have empathy, to hold multiple perspectives and to create safety – with ourselves and others. When we are not connected with ourselves we can feel lonely, isolated, unappreciated and exhausted. Often, we don't collaborate as well, and our productivity can fall away. It's hard to be curious when we're not connected, and it just doesn't feel good!
Roots of Connection: Learning to Befriend Your Inner Lizard 

A course where we come together
to connect and grow
Roots of Connection is a 4 module online program designed to provide you with the fundamentals, the roots, of connection. Once you've completed all four modules, you'll be ready to grow to the next level. Want more? No worries, you can take Roots of Connection again, until you feel you are ready to move onto the next level. Upon completion of Roots of Connection Module 4, you will be invited to join us for the next level – Sprouts of Connection.
The first in a 4-module (24 total sessions) Growing Fully Human© series
Do you seek more connection? Better connection? Deeper connection?
Do you seek a connection you've not yet experienced, or one that we would like to experience again?
Do you have curiosity about the strategies that worked well for us earlier in life, and that may now "save" or keep us from what we want most: connection?
Google's Project Aristotle and Project Oxygen showed that the best teams at Google practice equality, generosity, curiosity toward the ideas of teammates, empathy, and emotional intelligence, and very importantly emotional safety. Further, among the eight most important qualities of Google's top employees, STEM [science, technology, engineering, mathematics] expertise comes in last and topped by possessing insights into others different values; being a critical thinker and problem solver; and being able to make connections across complex ideas, among others. Washington Post, (Dec 20, 2017)
In Roots of Connection Module 1
You will receive
6 – 90 minute live online sessions
Online interaction with other participants during the sessions
Access to course website
Recordings of all sessions, available on the course website
A paperback copy of the book Going Reptile, How Engaging Your Inner Lizard Leads to More Fulfilling Work and Personal Relationships, written by Martha Hamilton
Eligibility to enroll in further modules, upon completion of this module
You will be asked to:
Bring your whole self to the course, do the homework and commit to "doing the work" to change and grow during and between sessions. This course requires courage & intention.
You'll participate in online learning over 6 weeks. Each week you'll attend a 90-minute live online session with a group of people who are also yearning for more connection.
More About Roots of Connection: Module 1
Understand the healthy functioning of connection and why it is essential
Understand the ways you and others disconnect and how to interrupt the dynamic
Develop your capacity for feeling (or cultivating) greater connection, with yourself and with others
Grow your life in the community of others
Expand your capacity for discerning a clear YES and NO, and how to effectively convey that to others
Practice with others to help anchor your expanding capacities for connection
We will use my book, I will guide and bring additional resources to the table, and together with participants in the workshop, we will unfold new learning from the rich experiences each brings.
One of the areas we will dig into is what we notice. Even when we think we are communicating well and fully, we may unintentionally be avoiding connection, which can get us into trouble. We'll utilize tools and learn to navigate difficulty differently.
In the workshop you will have the opportunity to uncover your own stories and see new ways you can recognize disconnection happening in real time. Over the years, working with thousands of clients, I've discovered how one can remain connected or regain connection, even in the face of discomfort, pain and confusion. Your uncovering is the beginning of your unfolding, step at a time.
About the Facilitator: Martha Hamilton
I am an author, facilitator and coach. I study and practice at the intersection of consciousness and the healing of early developmental trauma in adults. I have 25+ years of experience designing and successfully implementing groundbreaking strategies in public accounting, business strategy, management, and healthcare technology. I have variety of approaches to help people uncover what is standing between them and where they wish to be.
For the past 10 years I have been working experientially with individuals and groups, supporting them in unearthing dormant capacities leading to more satisfying work and personal relationships. Recently I authored the book Going Reptile: How Engaging Your Inner Lizard Leads to More Fulfilling Work & Personal Relationships. I've been called an uncommon blend of rational and intuitive, strategic and empathic, practical and visionary. I help people see and befriend what is limiting, driving and defining them thereby helping my clients open to new ways of seeing and possibilities that hadn't previously existed.
Over the years, I have learned:
How we learn to survive an environment that does not support us as a unique being determines what we created to navigate that territory and, as an adult, can significantly constrict and limit us.
Often, relational issues, whether obvious or not, are at the core of feeling "stuck". People often reach out to me when they feel in a rut or a repetitive pattern and cannot see clearly what is in their way – or in the way of their team.
About self-regulation and relational capacities. I've spent many 1,000's hours studying deep self inquiry, hundreds of hours studying pre and perinatal attachment psychology and completed the 2 year the Neuro-Affective Relational Model (NARM) for healing early developmental trauma in adults.
Our capacity to self-regulate and to have enough space in ourselves to host what is arising both within us and around us is paramount to navigating our adult lives in a relaxed way, with ease and joy.
To live by the words of Maya Angelou: "My mission in life is not merely to survive, but to thrive; and to do so with some passion, some compassion, some humor, and some style."