Safety has style. We have different ways we show up when we're scared.  Sometimes we're angry, sometimes we leave. Other times we may freeze or do all we can to make someone else feel ok, which then makes us feel ok. We're clever – and multidimensional.
We also use strategies to make us feel more safe.  Ways we cushion ourselves from feeling scared.
Method 1: Objects of safety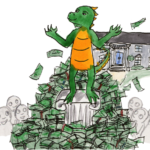 Some folks buffer their anxiety by accumulating "objects of safety" like people, money, and houses. The thought process is, "If I have enough stuff, I will no longer feel afraid of not having enough (recognition, admirers, achievement, respect or ______)." Fill in the blank.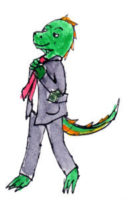 Method 2: Power
For some, money isn't enough to feel safe. They need more power, too. When someone achieves this power-based pseudo-safety, people often fall in line behind them with the hopes of finding safety for themselves and their families, too.
Method 3: Looking for Protection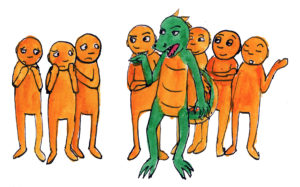 It's scary to feel unstable, whether it's because we've lost a job, are under-employed, are caught in the squeeze between rising expenses and stagnant income, or are simply in need of support by someone bigger and stronger than we feel inside ourselves.
No matter what style of scrambling for safety shows up, we're subject to the same outcome. A narrowing of our capacities. Sometimes this narrowing is easy to recognize. Sometimes not. And, if your way of managing your fear scares me more, or vice versa, we may well enter a downward spiral.
Inquiry:
What strategies do you use to feel more safe?
When you do what you do, how does that impact those around you?
This is part 2 of a 4 part blog post. Please click here to read the next post.  Please click here to read the first post in the series.
Martha Hamilton is a coach and facilitator, and the author of Going Reptile: How Engaging Your Inner Lizard Leads to More Fulfilling Work and Personal Relationships, and can be reached at www.living-fully-human.com and martha@marthachamilton.com.